A flexible, safe tripartite relationship
Wage portage is an innovative arrangement which enables you to have dependable access to experts in all fields of services (HR, IT, Procurement, Marketing, Engineering…), from young graduates to retired staff, without increasing your payroll, for an assignment that cannot last longer than three years.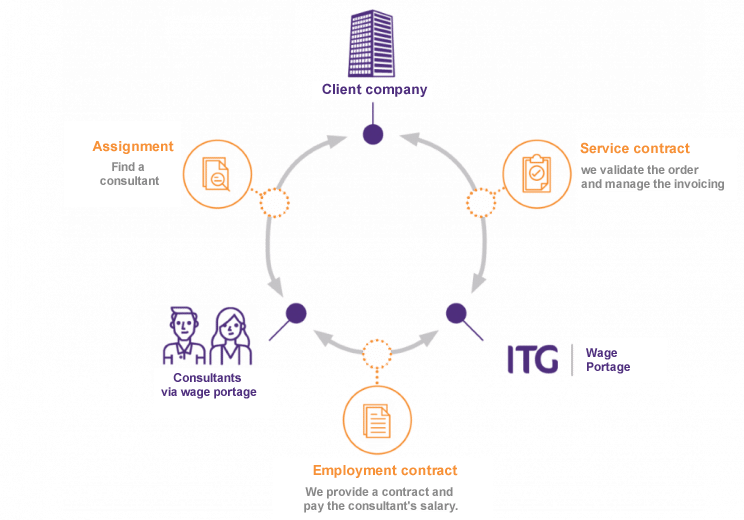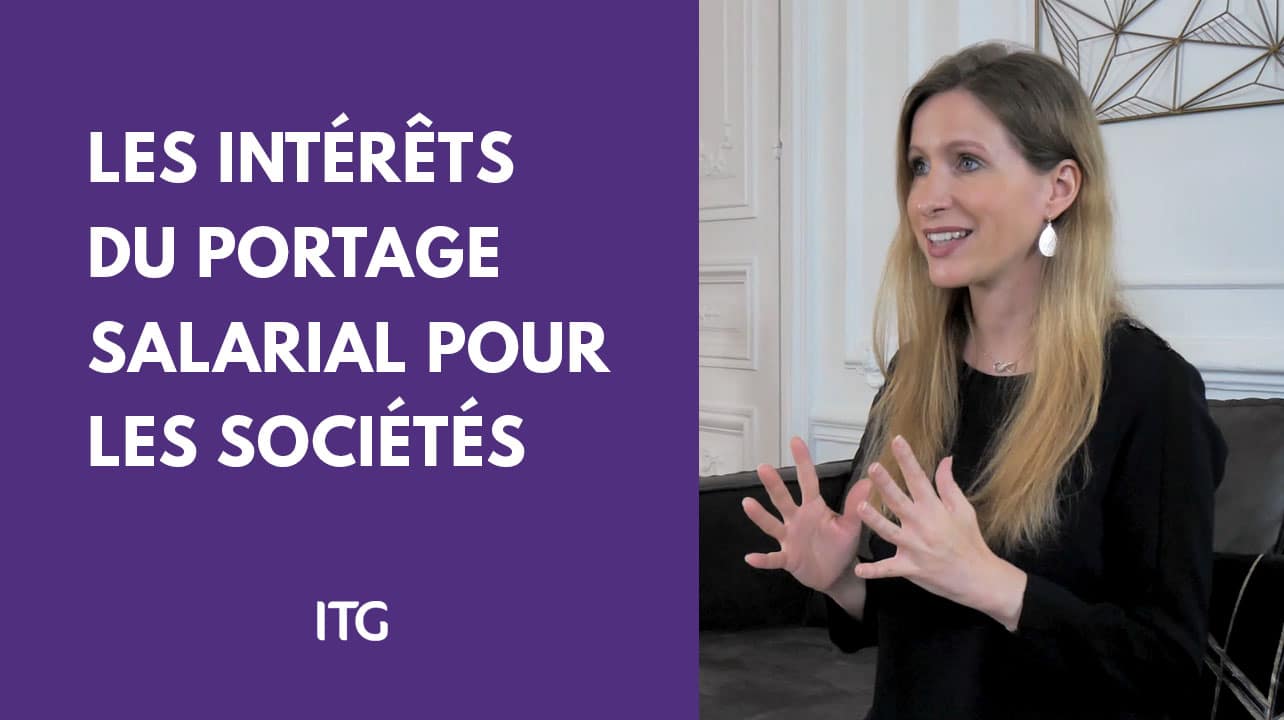 What's in it for businesses who use freelances working for an umbrella company ?
Wage portage is booming among the self-employed, but they are not the only ones. Companies also find it advantageous to use the services of a freelance working for an umbrella company. If you have any questions, please contact: business@itg.fr
Why is wage portage ideal for businesses ?
It is an appropriate solution for businesses of any size that want to bring in external expertise: the consultant carries out their assignment for you under their own steam. The consultant is employed by an umbrella company, which practises wage portage. This system has many advantages for managing your service providers.
Discover all the advantages
A flexible system, simple to set up
Controls the economic, legal and reputational risks
Services from ITG Business Solutions make your life easier
Discover the various products and services that we have created for companies wishing to outsource part of their resources, in France or abroad.
Working beyond retirement


Your retired employees, or those nearing retirement, have unrivalled experience, and know-how essential for the continuity of your business, and passing on that knowledge to your teams. We have implemented a solution to help you choose the best arrangement, and to facilitate collaboration with your most valuable experts after they retire.
International offering


We help business that are aiming to expand their market share abroad to set up collaboration with seconded workers: whether we are talking about French companies wanting to expand internationally, or foreign companies wishing to set up business in France.
Intuitive administrative portage*


We enable businesses working with multiple freelances to free themselves of all the administrative hassle, manage their freelances and all their documents and insurance cover thanks to an intuitive back-office, and enable them to benefit from a cutting-edge social network for networking together.

*Via our partners in the Freeland group
You work with freelances: why choose ITG Business Solutions?
The certainty of working with the leader
ITG is the leading wage portage group in France, with turnover of more than 104 M€ in 2020, and 4 000 active consultants worldwide. Since it was founded in 1996, ITG has been an active member of PEPS (National Association of Umbrella Companies), and as such has been involved in defining a regulatory framework for the profession, and works to uphold high standards. Its Chair, Patrick Levy-Waitz, is also the Deputy Chair of PEPS responsible for negotiations in the sector.
A point of contact dedicated to business solutions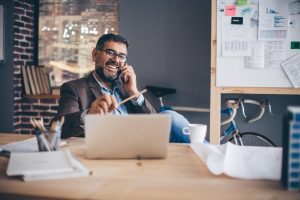 ITG provides a named person at ITG Business Solutions, who will be your single point of contact and will advise you on setting up the sales contract, and then throughout the process in order to take the optimal decisions. ITG Business Solutions enables you to make managing your freelances simple, and guarantees that the consultant's assignment will be a success. It is the same dedicated point of contact for the freelance.
Financial soundness
ITG has taken out professional civil liability insurance to cover the legal and financial liability of assignments, up to 10,000,000 € per year. ITG also has a salary payment bond of 5,100,000 €, and average available cash flow of 30 M€: the highest salary payment bond and available cash flow on the market.
Scrupulous compliance with employment legislation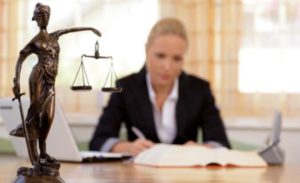 At ITG, all the employment legislation, and particularly the rules laid down by the Pôle Emploi (Employment Centre) are followed scrupulously. ITG freelances receive an employment contract, which entitles them to a negotiated pay rate and vocational training. The company has set up employee representative bodies (Works Councils).
Contact us
Nowadays, companies frequently make use of the service of freelances employed by an umbrella company. ITG, the N°1 in wage portage, advises HR Management, Procurement and Operations Management so that they are more aware of what wage portage is. As it is a type of business that has only been regulated recently, the legal and practical details often need to be explained.
For any further information, please contact us on 01 44 69 29 15, on business@itg.fr or complete the form below and we will call you back.
Ask for a call back