ITG serves over 18 000 clients (businesses of all sizes, public bodies, local authorities, etc.) who use the services of one or more of its experts on the same assignment. Wage portage is an adaptable response to several contexts of businesses' needs in looking for human resources. Here are five case studies of use of wage portage for businesses and the response provided by ITG Business Solutions.
Wage Portage, a response that adapts to several contexts of requirements
Whereas for a private individual who may want to find someone to carry out an assignment, wage portage is a solution adapted to a one-off requirement, the same does not apply to companies. For companies, the requirements are many and varied. The trend for organisations to focus on their core business means that they are increasingly calling on external firms to handle the management of whatever is in a field of expertise that they have no wish to take on.
From looking for an expert resource to add to a project team, to producing an offer for external mobility, the range of uses of wage portage is varied and the requirement may extend as far as including all the freelances that the company uses. ITG also responded to the implementation of solutions to cope with a massive wave of retirements of experts possessing key know-how, proposing to set up internal consultancies to solve various career and workload issues, to proposing alternatives to open-ended contracts for executives affected by a redundancy plan, etc.
In the context of these adaptation processes, wage portage, safeguarded by the recent legislation and regulations, has come at just the right time to increase the room for manoeuvre of organisations, and thereby boost their effectiveness.
1.Solutions for matching resources to the workload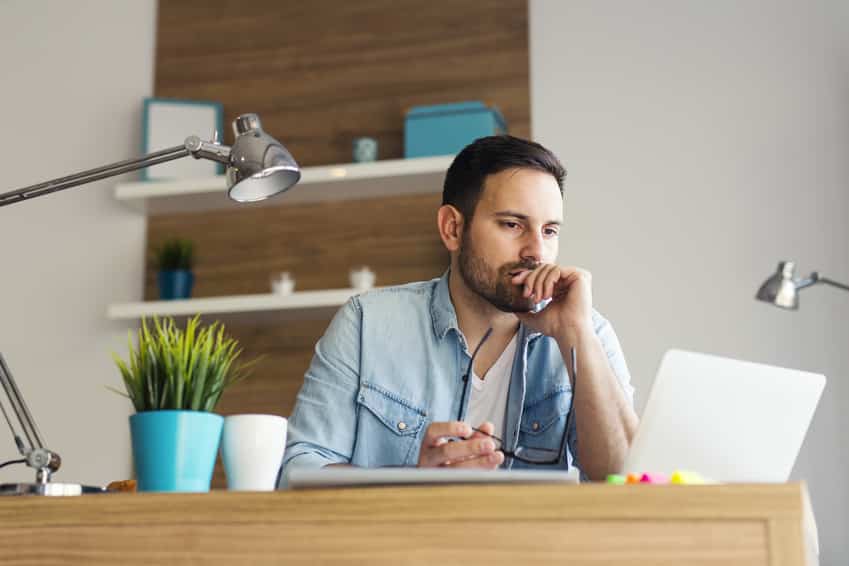 Finding a margin of flexibility to cope with variations in workload is a day-to-day concern for any business. If these variations are not anticipated correctly, they can form a serious drain on profitability. However, while it is strategically important to have operational, trained resources all the time during peak workloads, it is not always possible to guarantee that jobs can be kept if demand falls sharply. Employment law limits solutions to safeguard the availability and employability of short-term resources.
Some companies may agree termination of their employee's contract and then work with them again as an external contractor, which means that they run the risk of the contract being reclassified as an employment contract.
Wage portage is an additional, safe alternative that can be used with conventional contractual solutions (fixed-term contracts and temping) to provide staff temporarily in a safe mode, and cope with the seasonal fluctuations in managing employment. The employee will be trained by the umbrella company to work on assignments and to look for new wage portage assignments, and can thus envisage working continuously while retaining his/her previous salary status.
Match your resources to your workload by using wage portage
ITG was set up in 1996, and its role is to act as an interface for managing external skilled resources for organisations, whether using wage portage or as an independent consultancy.
This solution has both economic and legal benefits :
from the financial viewpoint, it handles cash flow for freelances and occasional contractors. The client no longer has to deal with the hassle of administrative management costs or invoicing. It deals with a single partner rather than several hundred.
from the legal viewpoint, the client does not run the risk of having a contract reclassified as an employment contract for freelances or almost exclusive subcontractors. Likewise, he no longer has to manage other forms of dispute, which are taken on by ITG.
Wage portage applies to individuals wanting to start and develop a professional activity as a freelance working for companies, with the working conditions of an employee, in the fields of consultancy and know-how.
ITG looks beyond wage portage, and excels at anticipating the evolution of society and the labour market:
for individuals : aspiration to or being faced with self-employment for starting-up a business, the GPEC (Projected Management of Jobs and Skills) and Seniors Agreements signed in 2009.
for businesses : outsourcing of the management of freelances, concentration of procurement, evolution of management modes and Human Resources Management (management per project, …).
The ITG Group now operates all over France with over 4000 consultants, and has acknowledged expertise in all the skills of consultancy, design studies and training. The ITG Group has a presence in the main French regions through its 18 regional delegations, where it encourages the development of consultants' clubs and networks.
ITG has signed very many partnerships with large accounts and French administrations which are intended to :
improve the quality of its services;
to benefit from special working relationships;
to set up regular monitoring of the services provided by non-permanent staff supplied by ITG.
These objectives are tailored to comply with the prevailing procurement procedures which the company wants bidders to adopt, consistent with the corporate culture and environment and in accordance with the national legislation on umbrella companies.
2. Solutions to continue working with recent retirees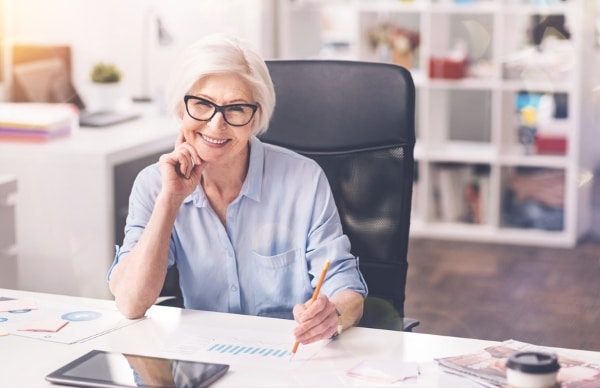 Anticipating the retirement of staff can be a key factor in the continuity of production and profitability for both parties (employee and business) if it is incorporated into the management of employment. This is frequently the case for leading businesses in advanced technologies or know-how, for which older experts form both the corporate memory and its core know-how. However, even if retirements are anticipated, passing on that know-how requires training and occasionally being able to work with these recent retirees after they leave.
Does your company need to find solutions that guarantee and organise the process for employing future retirees who want to continue working, as well as finding out about new forms of employment combining work and retirement, and identifying the pros and cons of each of these forms of employment depending on your future retirees' plans?
Working per assignment with your recent retirees using wage portage
When giving an assignment to recent retirees, it has to be said that many companies resort to arrangements that are rather unsuitable or even risky (like paying for assignments from a foreign subsidiary or self-employment), in the absence of a reference framework set up for this purpose. Today, many company executives and particularly HR Directors are wondering which good practices need to be developed to organise assignments handed to former employees who have retired.
For these situations, most types of working conditions can be envisaged for the retiree :
an employment contract: fixed-term or open-ended depending on the duration of the assignment;
temping;
wage portage;
self-employed status: sole trader status, liberal profession, formation of a company.
Wage portage seems the most appropriate solution and it remains very different from working with freelances and self-employed people.
Besides the risk of a contract being reclassified as an employment contract, portage has incremental benefits when compared to these solutions. For companies that centralise procurement, the umbrella company behaves like a normal supplier. Several situations can be encompassed by a single framework contract :
assignments given to recent retirees from the group;
use of IT developers and engineers;
searching for experts to reinforce project teams;
looking for trainers to develop custom career training modules;
assistance and consultancy.
Moreover, if the recent retiree is open to learn new skills, this can be reinforced by umbrella companies which have appropriate courses to train him/her. The new consultant can then dispense training courses using his/her umbrella company's trainer number. This system has the following advantages :
the new colleague joins the company and is fully familiar with the job and its context; he/she is coming back for a different assignment from the job he/she used to have, and can pass on skills and experience, for example in the context of skills transfer or to facilitate the integration of a new entrant;
the training or mentoring can be paid for as continuing training.
Other assignments that are regarded in-house as immediately positive can be given to the recent retiree as a priority, such as :
following-up standardisation issues;
establishing quality procedures, etc.
3. Finding the expert that you are looking for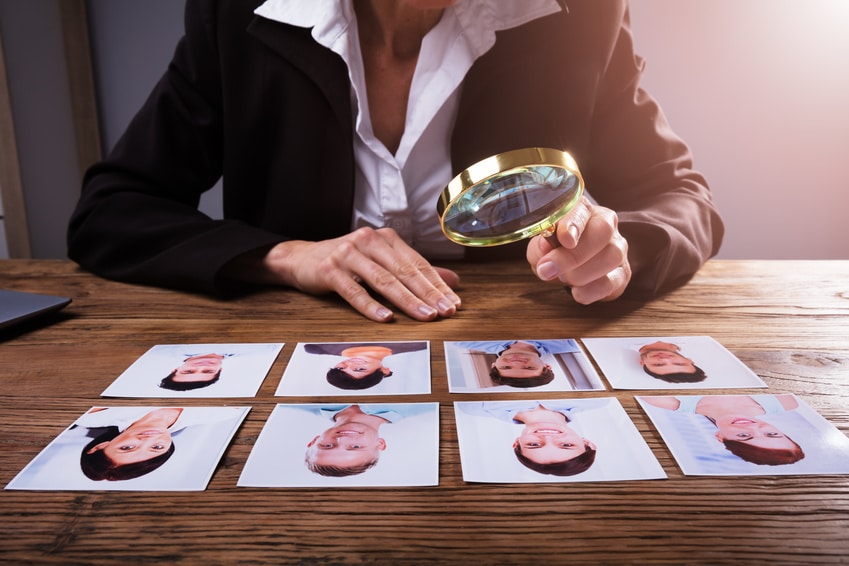 Looking for new skills today, especially those that are rare or in demand, is a real headache for HR departments and recruitment/procurement functions, which results in many companies outsourcing these tasks. ITG, which partners with 1400 French and multinational large accounts, has met its clients' needs for a number of years, and provides access for companies to search a CV library of the best experts in the chosen field among 8000 biographies published and commented on by ITG Group consultants.
Find the resources you need from among ITG consultants
Find the resources you need from among ITG consultants

Push mode :
You send your request for resources or skills. ITG passes on your request on its collaborative platform dedicated to ITG consultants. If some of them are interested, they will reply to you directly and the two parties will reach agreement on the contract terms. To do that, all you need to do is send an announcement using a publication template defined by ITG which is available on request. A separate announcement must be made for each search.
Pull mode :
As with a conventional search on professional networks via Job Board, the company searches for know-how according to criteria in a CV library on which ITG consultants regularly publish their biography and experience. ITG gives companies that request it access to search the publications of the best experts on the chosen subject amount 8000 biographies published and commented on by ITG Group consultants.
With over 4000 active consultants, the ITG group offers a broad range of experts with whom decision-makers have direct and continuing contact.
4. Ad hoc support for large projects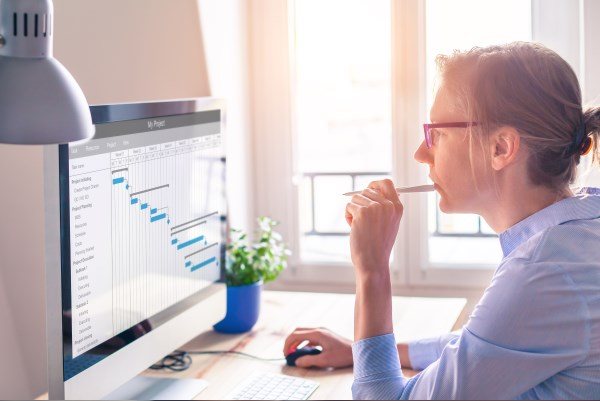 In most organisations operating on a national scale, procurement of consultancy, design studies and technical expertise is centralised. It is difficult to find a consultancy firm which covers all these fields, especially if you are trying to find people who are familiar with the culture of the various contexts in which the company operates. So what companies need is a new possibility to formalise and build a sustainable procurement procedure which gives them access to profiles of professionals in various specialist fields, particularly when they are looking for coaches and/or mediators in crisis situations, change management experts/trainers, project managers for development of offerings, technical and IT experts, trainers, etc.
Find a team of experts for your ad hoc projects
The necessity of companies being agile to stay competitive can be met with particularly relevant solutions for bringing in resources and reclassification of executives through working on assignments.
This experience enabled us to reclassify 6 800 managers in 25 years which the ITG Group makes available to company executives who are having to contend with competitiveness issues in their company. The experience of ITG Group is regularly sought by managers of organisations managing executives.
The 'Approach' offering from ITG Group can help from several viewpoints:
support for the process of reflection prior to implementing a dedicated process: training of project teams or provision of a project manager to support in-house resources to guarantee the defined commitment of resources;
assistance to the technical program manager or contracting organisation in setting up the initial systems;
consultancy and monitoring of their deployment and skills transfer to in-house teams.
The most common implementation process for this offering covers 5 points:
establishing the specifications;
access on request allowed to a panel of experts;
definition of the action protocols;
reference scale of charges negotiated and approved by stakeholders;
audit and quality arrangements.
With over 4000 active consultants, the ITG group offers a broad range of experts with whom decision-makers have direct and continuing contact.
Continuity and transmission of know-how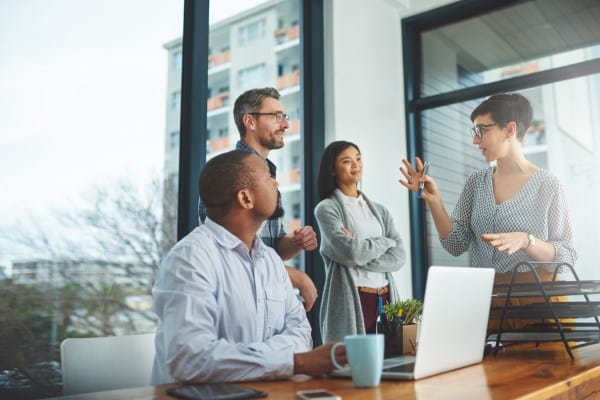 Finding new training options to enhance employees' training opportunities in the context of the company's multi-annual training plan or the Projected Management of Jobs and Skills is a daily headache for managers and the HRD. However, while there are many change management offerings around, they do not always yield the desired results in terms of in-company mobility.
To promote the employability of the company's workforce, above all it is a matter of enabling the various audiences embarking on training to identify their expertise and skills with the aim of understanding and enhancing their professional experience, immediately on the job or in their future career plans. In order to be implemented, this training requires the support of an instructor/coach who will enable the participants to turn their learning into concrete actions and encourage mobility.
It goes without saying that these examples will evolve and be updated, because the requirements never stand still, and we can rely on your imagination and ours to continue devising solutions. However, we do ask you to respect the spirit of the texts and the good practices to which we made substantial contributions and the social dialogue, which far from being an obstacle, is a prerequisite for success.
Take advantage of the ITG consultant training courses
ITG training courses have been redesigned so that they are consistent with the Group's Projected Management of Jobs and Skills agreement signed in 2009 and in response to miscellaneous requests from organisations with a view to managing the employability of their executives particularly in the second parts of their career. These training courses are intended to encourage professional autonomy, management of multi-tasking and working on a project basis, and provide as much support as possible for people embarking on job autonomy to increase their chances of career success and personal development.
Throughout this process, the employee will be working with a mentor who will monitor his/her progress and ensure the transition between the various periods of support proposed and starting up the search for work.
The initial ITG training course provides at least for participation in 3 training modules:
Introduction day to marketing of consultancy (1 day)
Putting your expertise into action (4 days)
Preparing and taking care of proposals (3 days)
To find out more, see the ITG training area.
It goes without saying that these examples will evolve and be updated, because the requirements never stand still, and we can rely on your imagination and ours to continue devising solutions. However, we do ask you to respect the spirit of the texts and the good practices to which we made substantial contributions and the social dialogue, which far from being an obstacle, is a prerequisite for success.