Wage portage is a business activity which is becoming increasingly structured. However, there are still real differences in practice and security between the various umbrella companies that are in business. Here are the most important criteria to assist you in your choice of umbrella company.
01

Membership of PEPS (National Association of Umbrella Companies)
PEPS is the association representing umbrella companies. Its members hold 80% of market share, and it is the interlocutor for trade unions and the authorities. PEPS member firms are subject to regular checks of compliance with legal requirements. Several committees also check that its members are using good practices.
02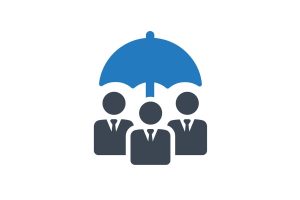 The financial risk
The law requires any umbrella company to have a salary payment bond to guarantee the payment of the net salary due to consultants in the event of financial difficulties. This guarantee is in addition to the guarantee on salaries. It can be covered by insurance or by a surety bond.
ITG chose to provide a surety bond because it is a sustainable system which cannot be challenged like insurance. We have set aside a salary guarantee bond of 5 100 000 €.
It is also important to know how much available cash flow an umbrella company has. It must definitely be positive. Some consultants leave money in an account within the umbrella company, which has to be able to release it at any time.
ITG has average available cash flow of over 30 M€.
When you opt for wage portage, you are trusting the umbrella company with your money. The financial security and the guarantees that ITG provides are the best on the market.
03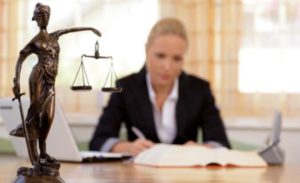 The legal risks
The specific risks associated with non-compliance with the law and the rules applicable to portage are as follows:
The reality of the subordinate relationship
The employment contract between the umbrella company and the employee derives its legitimacy from the subordinate relationship. To establish this relationship and avoid any risk of reclassification for the client, the umbrella company must be able to be defined as 'an organised company' as stipulated by case law.
That is a company to which the employee is accountable and will adapt his conduct to instructions specified in a precise employment contract and in standing employment rules. He must also be able to receive practical support and training.
The organised character is even more obvious if the company has set up employee representative bodies (Works Council, staff delegates or, failing that, a single staff delegation, as is the case at ITG.
The employment contract
The most secure form of employment contract is definitely an open-ended contract. It is also the type preferred by the social partners. At ITG, 75% of the consultants are on an open-ended contract, which also limits the risk of reclassification.
04
Reputational risk
PFor a company which values its reputation, entering into a contract with a supplier that does not comply with these requirements is an unconscionable risk.
A supplier who is expected to work for a company with a national or international clientele must live up to it's client's reputation. The best way is to take an interest in the company's past, its contribution to the history of the profession, its image with its target audience, in this case, the consultants and clients.
Each company contacted must be able to back up its reputation with a history consisting of verifiable facts and accompanied by testimonials and other references.
ITG has been in existence for 25 years and has always been very involved in building and upholding the profession of umbrella companies. It was behind the first association of umbrella companies, and the management teams of ITG have always occupied positions of responsibility in the various employers' or joint employers'/employees' bodies such as PEPS or OPPS (the Joint Wage Portage Observatory).
To summarise: the essential guarantees to be validated when choosing an umbrella company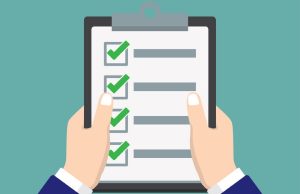 It is declared as such at the Labour Inspectorate (Decree No. 2015-1886 of 30/12/15).
It must be its only business activity (Article L124-24).
It must have taken out a financial guarantee to underwrite the payment of the experts and the payment of social security contributions (Article L1254-26).
It should belong to the association of umbrella companies – PEPS – which provides a moral and ethical guarantee to the profession.
The salaries that it pays your service providers must be sufficient to comply with the law (minimum salary for a consultant using wage portage: 70% of the ceiling for social security, i.e. 2400€ gross in 2021, in full-time equivalent).
It should have employee representative bodies (ERBs).
It must comply with the legal obligations to support its freelance workers by providing a dedicated point of contact, management tools so that the consultant can monitor his/her work in real time, and training to promote professional development.
It should have a company relations manager. Indeed, management of the B2C clientele, which is traditional in umbrella companies, is very different from management of B2B clientele.