ITG's history dates back to 1996, when it welcomed its first ported consultants. Over time, we created new entities to meet the need to host consultants according to their professions. 
ITG is the number one wage portage group
Groupe ITG has been in existence since 1996, and now has 4,000 consultants throughout France. As a recognized specialist in all areas of consulting, communication, research and training, the ITG Wage Portage Company designs customized solutions for its consultants, using its expertise and experience together with the contributions of its consultants.
The strength of our wage portage company is based on a high-performance IT system designed to the needs of our consultants, and on our ability to create and maintain networks and preferential relationships with key players in the social, consulting and human resources worlds.
Groupe ITG designs and develops additional services, in particular with its partners in the Human Resources field: Freeland Academie.
ITG consultants and experts: Employer of Record (EOR)
Every year, more than 1,200 experts and consultants join Groupe ITG.
Three hundred and fifty of experts and consultants will choose portage as a long-term solution (more than three years):
They will acquire the means to generate repeat business by using our advice on wage portage and the tools that we make available to them:
Advice on orientation and positioning
Training on how to look for assignments
Training to manage consulting and expert projects
Strengthening networking and negotiation skills
Personalized follow-up
Fifty-one percent will choose wage portage as a career transition solution (less than three years with ITG):
50% will choose wage portage as a way to enter into a conventional employment contract
10% will choose wage portage due to retirement
40% will choose wage portage for various other reasons (job search, training, business start-up)
Over the past 25 years, our wage portage company has enabled more than 18,000 people to benefit from a practical and meaningful way to manage their career transition or to launch their business: access to work through assignments in the form of services.
An overview of the ITG wage portage company
ITG (Institut du Temps Géré – French for Managed Time Institute), the Number 1 in wage portage, offers services and support to professional managers, enabling them to experience a new relationship with employment in a reliable and fully operational organization. The six Groupe ITG companies are home to independent professional consultants, depending on their field and area of activity, including consulting, expertise and services:
ITG Conseil
ITG Consultants
ITG Formation
ITG Construction
ITG
Montgomery Conseil
Revenues:
The wage portage company's revenues continue to grow steadily. The recruitment of new experts has enabled us to better adapt the resources we make available to them and to position our Group more effectively. The Group's management remains very sound and has a constant and strongly negative working capital requirement.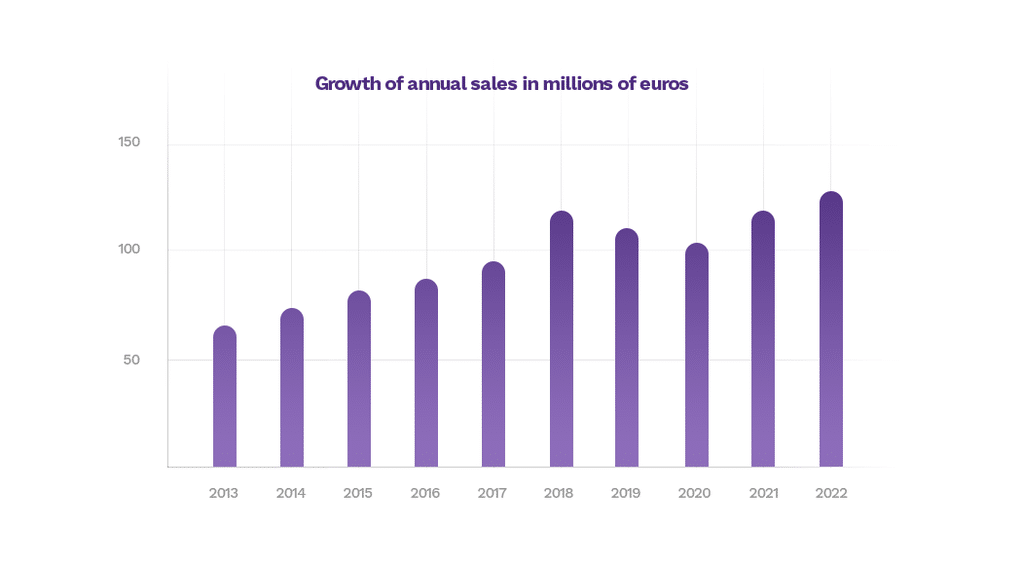 In 10 years, our revenues have risen from 68 to 131.5 million euros. This is a growth of 90% and is a sign of ITG's own activity and an indication of a fast-growing wage portage market.
Ages:
ITG's age pyramid is well-balanced. While most of these experts are in the 49-65 age bracket, the two sides of the pyramid – those under 49 and over 65 – are experiencing an increase. 
Thanks to ITG and wage portage, many people who are in their fifties have been able to return to paid employment and to put their experience to good use by offering it to client companies. 
Today, both ends of the age pyramid are getting stronger: 
Highly-qualified young people who have already gained some initial experience are extremely interested in the autonomy offered by wage portage.

 

Early retirees who want to continue working are discovering that wage portage is an opportunity to improve their income at a time when their purchasing power is reduced.

 
Ages of consultants who are working under the wage portage system at ITG 
All age groups are represented at ITG: from young people (who want autonomy), to seniors (in transition or early retirees). 
The people: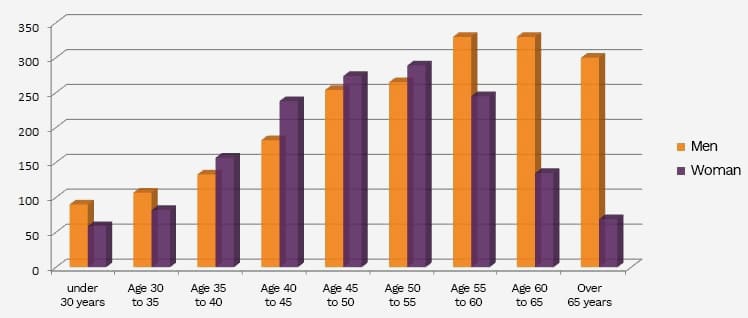 Men and women seeking a better work/life balance

 

Experts who have become independent consultants in a variety of fields: Consultants – Experts – Service providers – Engineers – Trainers – IT consultants – Digital professionals

 
Overall, the male/female population is balanced. On average over the last five years, 45% of our employees have been women and 55% men. 
Industries: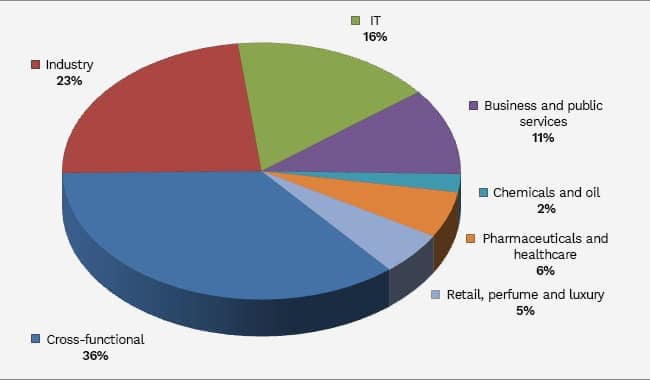 ITG serves more than 20,500 customers (companies of all sizes, public institutions, local authorities, etc.) who call directly on one or more of its experts and consultants for a single assignment. Here is a breakdown by industry of the companies that use ITG's ported employees. 
Our experts and consultants work in all business areas. Cross-functional departments, industry and IT are the three main areas in which our ported employees work.